Our team has built a great reputation as an outstanding local mortgage company, serving the lending needs of real estate professionals, builders and individual homebuyers throughout the State of Maine for many years.  Our experience level is deep, having started in mortgage lending in 1992.  And our commitment to our local communities and to Maine is strong, having helped hundreds of charitable causes throughout the years.  Giving back to the communities that support us is very important to us and we're proud to be able to do so.
We're not a big company, but we've got big connections that allow us to typically provide our customers with better and more diverse lending options than that which they could find at the largest of banks or mortgage companies, regardless of the customer's particular needs.  And we'll do it all with a greater level of customer service and efficiency than which can be found anywhere else.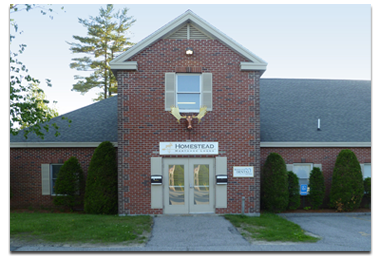 Feel free to apply online at our "Our Team" page, but we'd rather talk to you on the phone or in-person if possible in order to get the greatest understanding of your finances which will allow us to ensure that we provide you with the absolute best lending option for your particular needs.  There are so many nuances with determining the best option for you that a conversation can help immensely, and likewise it also provides us with an opportunity to ensure that all of your questions and concerns are taken care of.
Call us at 207-893-2900 to start the process towards your best mortgage transaction ever.
Thank you for visiting our website, we look forward to putting our team to work for you!